---
---
Not many things can give a confidence boost like a perfect hairstyle. Ever leave the house with fresh curls and feel like you're in a music video as you strut down the street?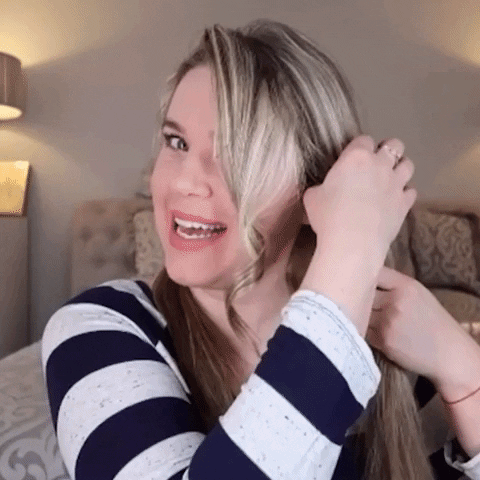 If you were always dreaming of having dazzling curls, it is time to start using a Smart Hair Curler


The process of curling your hair is achieved with heat and steam. This method will not damage your hair. This automatic winder is equipped with fast-heating ceramic plates and reaches temperatures of up to 190°C. The heat is held exactly where it is needed.

WHY YOU WILL LOVE IT?
✅ Done in Under 5 Minutes
✅ Works on every Hair Type - Even with Dye
✅ Ceramic Heat
✅ So easy to use
Achieve a salon-quality hair within minutes thanks to our Smart Hair Curler. The advanced technology provides an effortless and tangle-free styling experience that lures the hair easier and faster.
After insertion, the hair curler automatically pulls the hair into its ceramic-lined chamber, where it holds locks until they are thoroughly warmed. 

FEATURES

CERAMIC ROTATING BARREL:

Automatic spin creates flawless curls.

CERAMIC HEATER:

Distributes heat evenly across the barrel surface resulting in shinier and healthier hair.

DIRECTIONAL BUTTONS:

Control curl direction with left and right push buttons.
AUTOMATIC SHUT OFF:

Brush turns off after 1 hour for safety.

LCS TEMPERATURE DISPLAY:

Easily adjustable temperature settings up to 410°F (210°C).

CUSTOMIZED CURLING TIME SETTINGS:

Adjustable styling time for your hair type.
HOW TO USE
Choose your desired temperature and curling timer as a guide (15S/17S/19S).
Hold the curler vertically with the digital control side facing the head.
Take a ¾" to 1" section of hair and insert it into the opening of the curl chamber at a 90° angle. If larger sections are used, hair may be tangled.
Insert sectioned hair into the curling chamber.
Press and continuously hold the arrow button in the desired direction to curl the hair. The hair strand will be automatically curled into the chamber and the rotating will stop.
You will hear 4 beeps once the curl is set.
Remove the tool gently from the hair

Finish

with hairspray to set your curls.
PRO TIPS
Use a smaller section of hair for defined curls.
Use a larger section of hair for less defined curls.
If hair becomes tangled, the curler will beep continuously and the display will read RESET. Push the power button to turn off and gently remove the tangled hair by pulling out thin strands, section by section, until all the hair has been removed. Our curler is so SMART and will SAVE your hair.
After you've finished the curling, gently run your fingers through your hair to separate the curls slightly – brush lightly if you want wavy curls.
Finish with a touch of hairspray.
OUR CUSTOMER
---