---
---
INTRODUCTION
Our amazing cavitation machine combines 3 different technologies to help you sculpt your body; Radiofrequency, Cavitation, and Ultrasonic. This 40K Ultrasonic(Ultrasound) Lipo Cavitation Machine focuses RF energy at the correct position to realize the effects of skin rejuvenation and body reshaping. It can effectively burn calories to achieve the effect of the removal of fat. At the same time, it will promote metabolism to restore elasticity, calming, and moisturizing effects to your skin. It includes three functional beauty heads to treat different skin problems on both the face and body. If you use our machine, you will find how amazing it is!
It is worth mentioning that this machine is:
Home Friendly: you can use it at home with no problems whatsoever.
Popular Machine: it is one of Mark Alpha's most sold machines
Easy To Use: 0 days learning curve.


How this machine can help you:
Get rid of arm fat - underarm

 fat

Stomach Tightening/Belly Tightening

Body Sculpting

Reduce hips and buttocks Fats

Get Rid Of Cellulite
TECHNOLOGIES
Ultrasonic cavitation
Ultrasonic(ultrasound) cavitation slimming instrument adopts the latest scientific and technology to provide effective treatments for stubborn cellulite and orange peel fat. An ultrasonic cavitation generator is based on pressure waves' resonance; it gives a safe and non-surgical option for body shape goals.

The technique uses low-frequency ultrasound. The ultrasound waves are conducted through the skin, penetrate directly into the adipose tissue, and break it up into small pieces, causing micro-bubbles to turn fat into a liquid substance (this phenomenon is called "cavitation"). The liquid is then easily taken out from the body by the human's lymphatic and urinary system.
 RF (RadioFrequency)
Using the unique deep-heating technology (radio frequency plasma technology) can change collagen formation and encourage fibroblast migration and new collagen. RF technology rapidly changes electric field polarity, which alternately attracts and repels electrons and charged ions in the dermis and subcutaneous tissue. The tissue's natural resistance (impedance) to this movement produces heat, and the thermal effect on the dermis leads to collagen stimulation and activation of fibroblast cells. As a result, collagen contraction and tissue tightening are followed by new collagen production over time. In addition, as no current flows through the epidermis, the skin surface is not exposed to heat, and no superficial cooling is required. Thus, RF can be offered for the improvement of skin laxity, wrinkles, and facial contours.


FEATURES
40K professional ultrasonic(ultrasound) cavitation treatment cellulite slimming machine can break up fat cells instantly and powerfully.
Remove facial wrinkle, dilute facial freckle, eliminate extra fat cellulite; the skin gets whiter and smooth.
Firm eye skin, smooth eye wrinkle, fade eye black circle.
Shrink pores, tighten loose skin, remove the double chin.
Promote metabolism, enhances the luminosity of the skin.
Dissolve fat, lymphatic drainage, enhance blood circulation, accelerate the decomposition of fat, let you keep a slim body figure.
Fat reduction and body remodeling.
Adjustable intensity to meet your demand.
Low energy and high frequency, safe and effective.
Equipped with 3 functional beauty heads to treat different body parts and ensures its high efficacy.
Applicable for face, neck, belly, waist, thigh, calf, and buttocks.
Handles
 40KHZ burst fat head: Utilizing gathered strong sound wave explosion fat head of the emitted sound waves 4000HZ into the human body after it allows the body's fat cells produce a strong impact, can effectively burn calories, moisture and fat cells blasting, fat cells decreased, to achieve the effect of the removal of fat.
4 polar RF head for the body: Fat dissolved, Lymphatic drainage, firm skin, enhance skin elasticity, can direct the fat layer having a directional RF output function of fat cells to accelerate the movement of heat through sweat gland, enterohepatic circulation, and lymph circulation to the body of excess fat and toxins from in vitro, to dissolve fat.
3 poles RF head for a face: 3 poles face radio head acts on the skin, can dermal collagen fibers are heated to 45 degrees to 65 degrees, collagen fibers victoria shrink immediately, so that the loose skin wrinkles are stretched, while the stimulated proliferation of dermal collagen, prompting dermal thickness and density increase, to achieve the removal of wrinkles, slashing scars, restore skin elasticity and gloss to achieve firming, wrinkle purpose. 
SPECIFICATIONS
Frequency: 40KHZ
RF: 5MHZ
RF Level: 10
RF Handle:3 pole RF head & 4 polar RF head
Main Material: ABS & Metal
Screen Size: approx. 4.3inch
Voltage: 100V - 220V
Power: 50W
Box Size: approx. 41 * 37 * 21cm / 16.2 * 15.0 * 8.3inch
Package Weight: approx. 3.4kg
40K Head: 150V 40KHZ 25W
3 Polar RF Head: 24V 3MHZ 1W
4 Polar RF Head: 66V 3MHZ 35W
Package Include:
1 x Main Machine
3 x Beauty Heads
1 x Power Plug
1 x Pack Cotton and Seal Ring
1 x Accessory
1 x English Manual
LEARN MORE
Cavitation Machines that you can use at home (use code SWEET10 for an extra 10% off):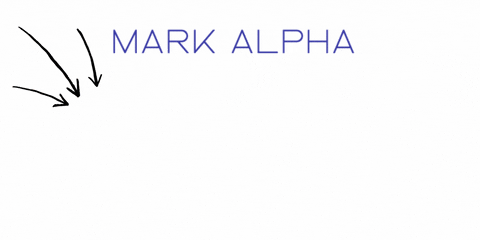 ---