---
---
Introductions:
This powerful single burner, equipped with a cast iron head, outputs a whopping BTU of 75000. And it can adjust the firepower to make your cook more delicious. It is suitable for various types of pot because of burner bracket. So you can enjoy cooking outdoor with your family to have a happy time. Do not hesitate, just buy it.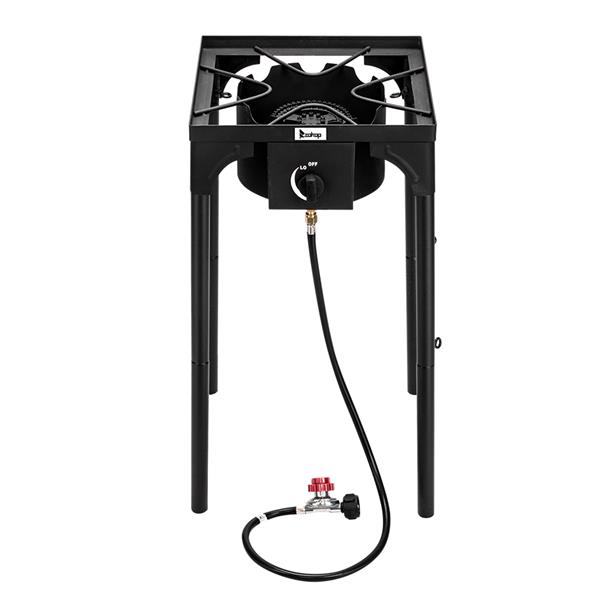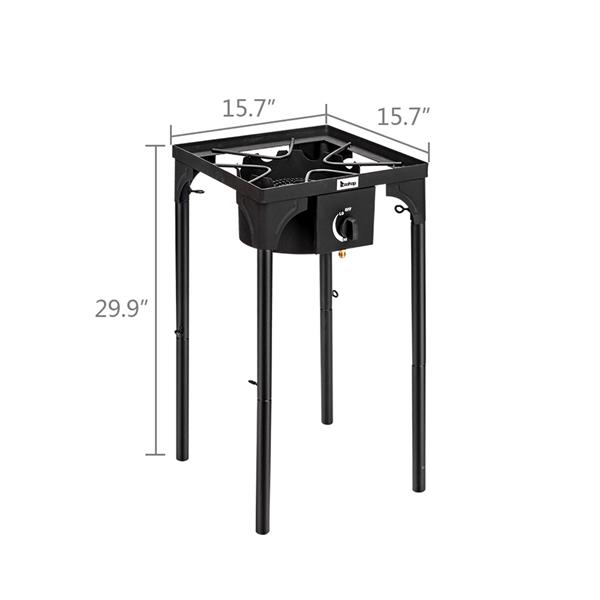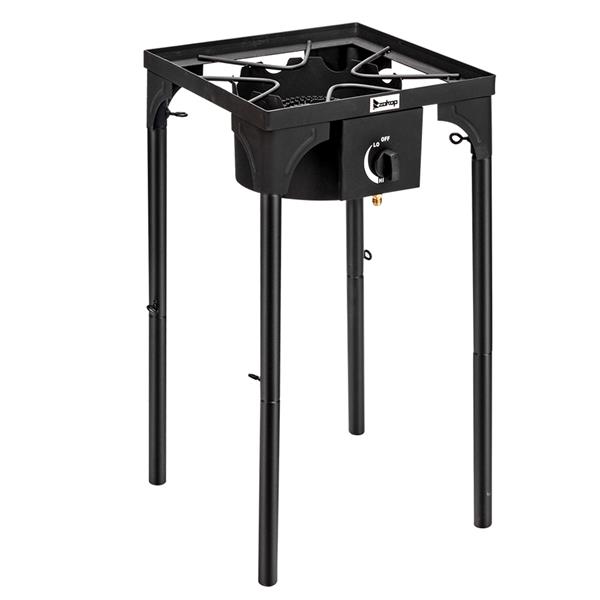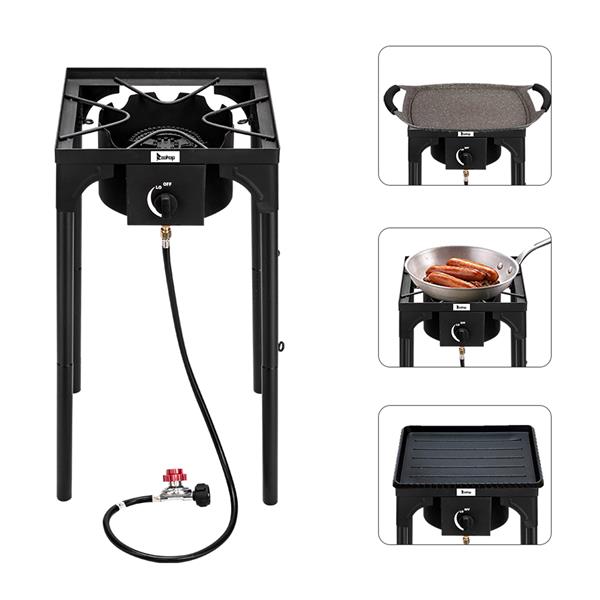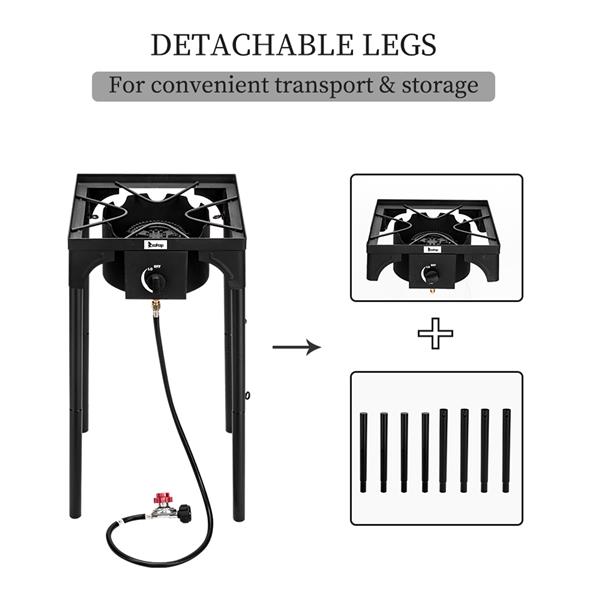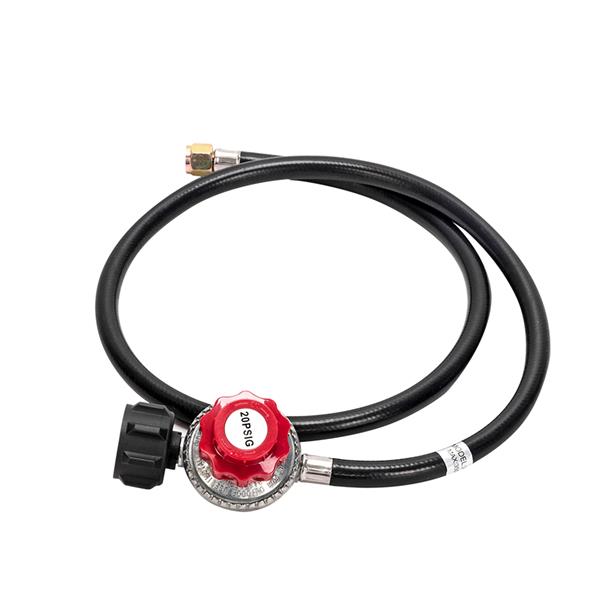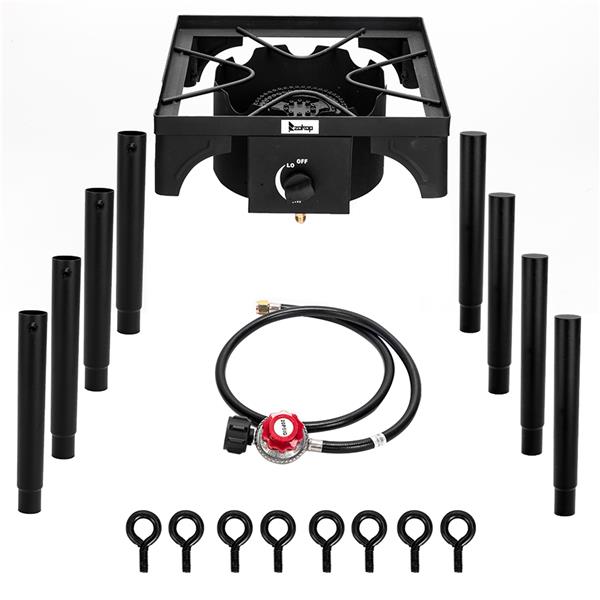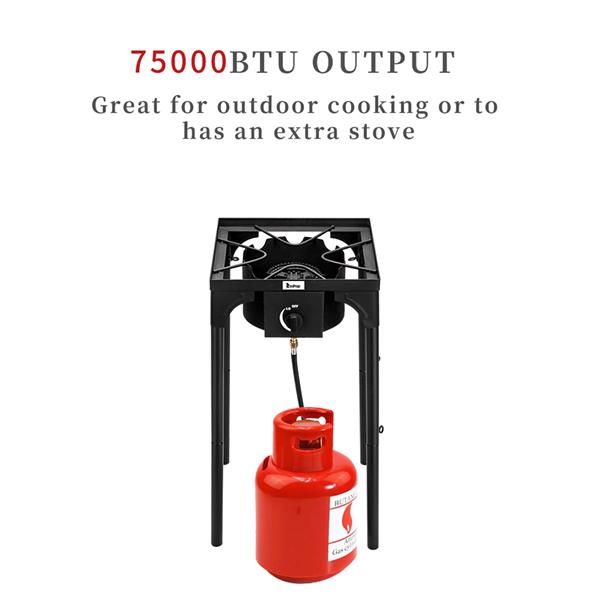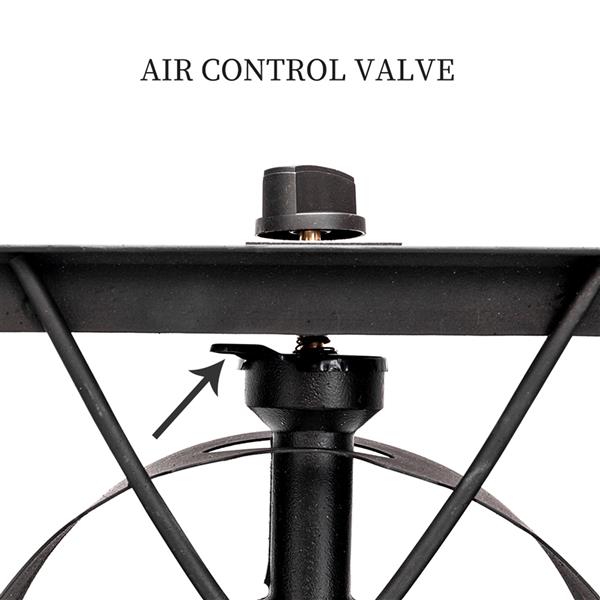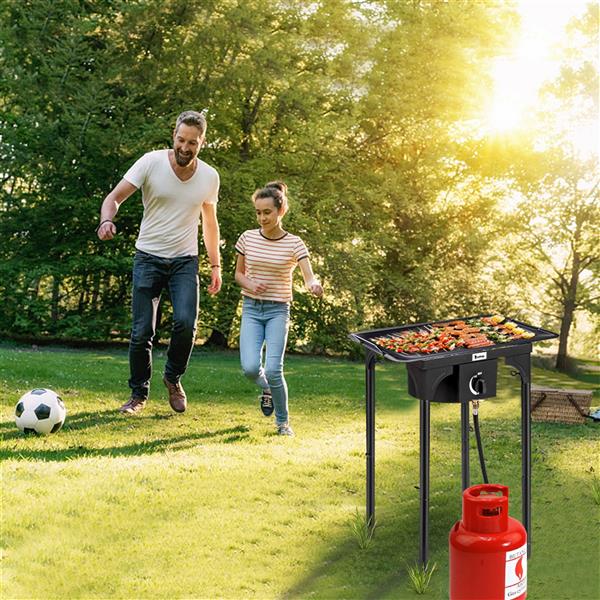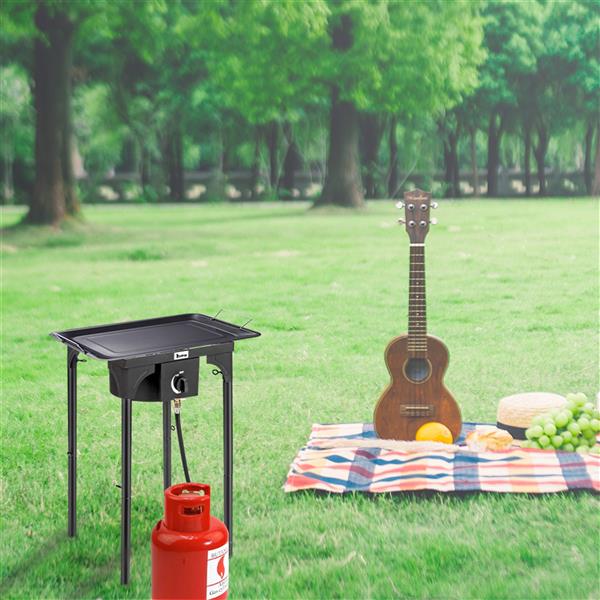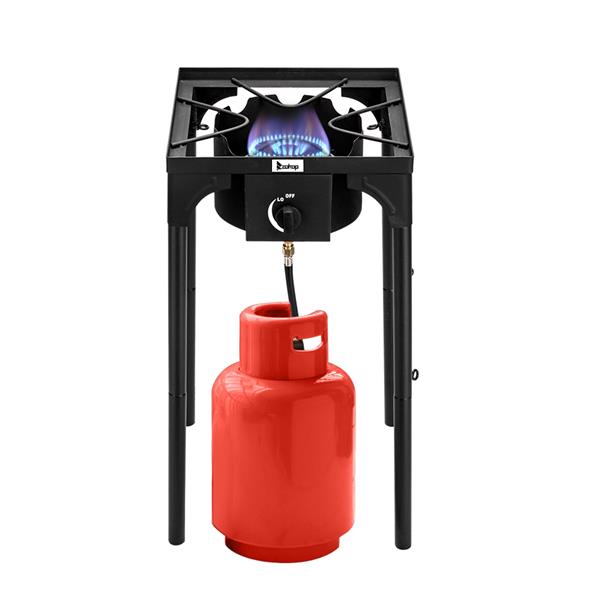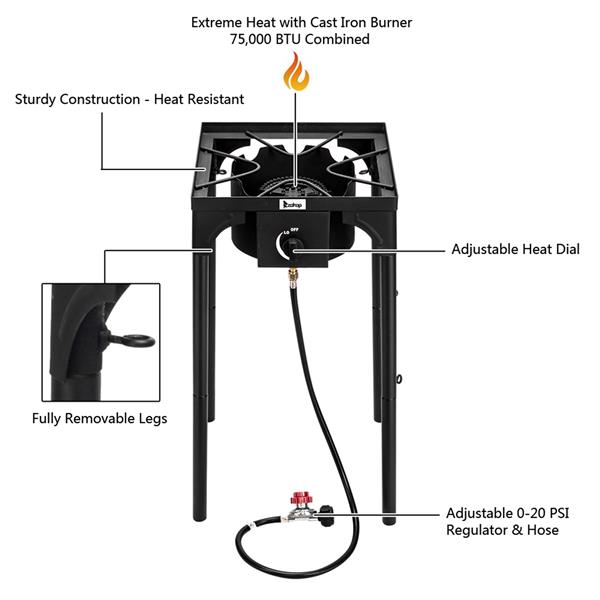 Logistics Unreachable Areas:
These 9 areas are remote areas, and the logistics company cannot deliver goods temporarily. Please avoid use these areas as the delivery address.
1. The remote State
(1) PUERTO RICO (PR)
(2) HAWAII  Hawaii (HI)
(3) VIRGIN ISLANDS (VI)
(4) ALASKA (AK)
(5) GUAM GU (GU)
(6) AMERICAN SAMOA (AS)
(7) NORTHERN MARIANA ISLANDS (MP)
2. The remote U.S. military establishments
AE, AP
---