---
---
With up to
99.9% efficiency,
 The InoThermo™ Infrared Forehead Thermometer is exactly what you need to prevent illness and viruses !
(Reviews at the bottom of the page)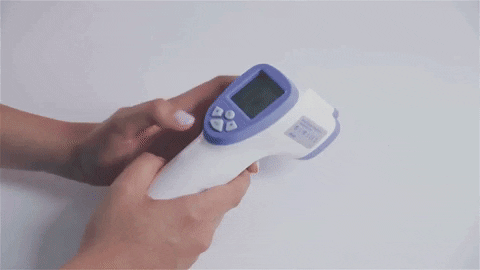 ✔

FAST AND ACCURATE MEASUREMENTS
The InoThermo™ is equipped with an exceptional microchip and a
 

high sensitivity sensor
. The accuracy range is only 0.3˚C / 0.54˚F. You can get 
an accurate reading within 1 second from a single button.
✔

HYGIENIC AND PROFESSIONAL
The InoThermo™ is 
recommended by doctors and pediatricians.
 Hygienic and non-toxic, it is 
safer and more hygienic
 than the traditional mercury thermometer.
✔

MULTIPLE MEASUREMENT MODES
Besides using on the forehead (suitable for all ages) or in the ear (only for children over 3 months old), it 
can also test the temperature of objects
 (baby milk, food, bath water, etc.)
Thanks to the LCD screen and silent mode setting, you can get measurements within 1 second, perfect when you're in the dark or to avoid
 disturbing your baby's sleep.
How To Use ?

Step 1- Place near the forehead from a distance of 3cm. Please do not directly touch the forehead
Step 2- Gently press the measuring key to start
Step 3
- You're done !
---